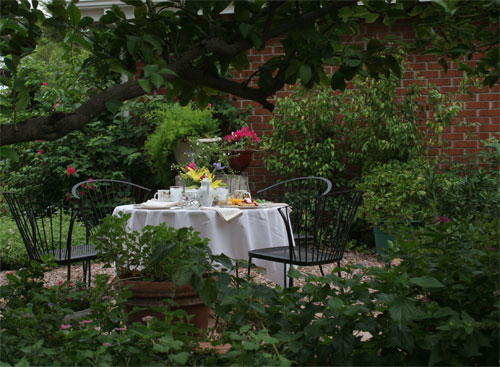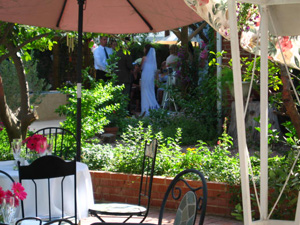 Private Celebrations
Our outdoor garden and courtyard provide the perfect backdrop for a wedding reception, rehearsal dinner, anniversary or birthday party, and other celebrations, large and small. A romantic dinner or breakfast in bed can be arranged.
Business Events
If you would like a unique and private setting for your business entertaining while in Tucson, the facilities could be used for a breakfast, dinner or reception.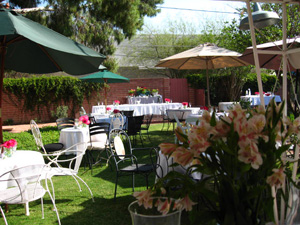 Please contact us if you have interest in any of these services and we will happily provide additional information.
In Tucson
Real Estate Services
Chas and Co.
Rentals and Sales
www.chasandco.com
chuck@ChasandCo.com
(520) 245-7461
Fitness
Body Works Studio
Physical Conditioning & Massage Therapy
1980 East River Road
www.bodyworksstudio.com
(520) 323-7070
Hair and Skin Care
Spirals Salon
3122 N. Campbell Ave,
Suite 120 Tucson, AZ 85719
(520) 232 – 3399
www.spiralsalon.com
Outside Tucson 
If you are looking for a Bed and Breakfast elsewhere, try here.